Citrus flavors are very common in the Mexican cuisine. For instance, you might have noticed that hardly any dish is served without some extra limes on the side. Therefore, we love adding some extra citrus flavours into our dishes when we are cooking Mexican food at home.
About this recipe
This recipe was created to represent a lot of Mexican flavors in a simple dish. Using fruit in recipes is more common in some parts of Mexico than others, but we agree on that they bring some instant sunshine to our plates.
Therefore, in this recipe we chose to make a fruity yet spicy salsa and combine this with delicious citrus flavoured prawns. Served of course on
our lovely Taiyari tortillas for that real authentic Mexican taste.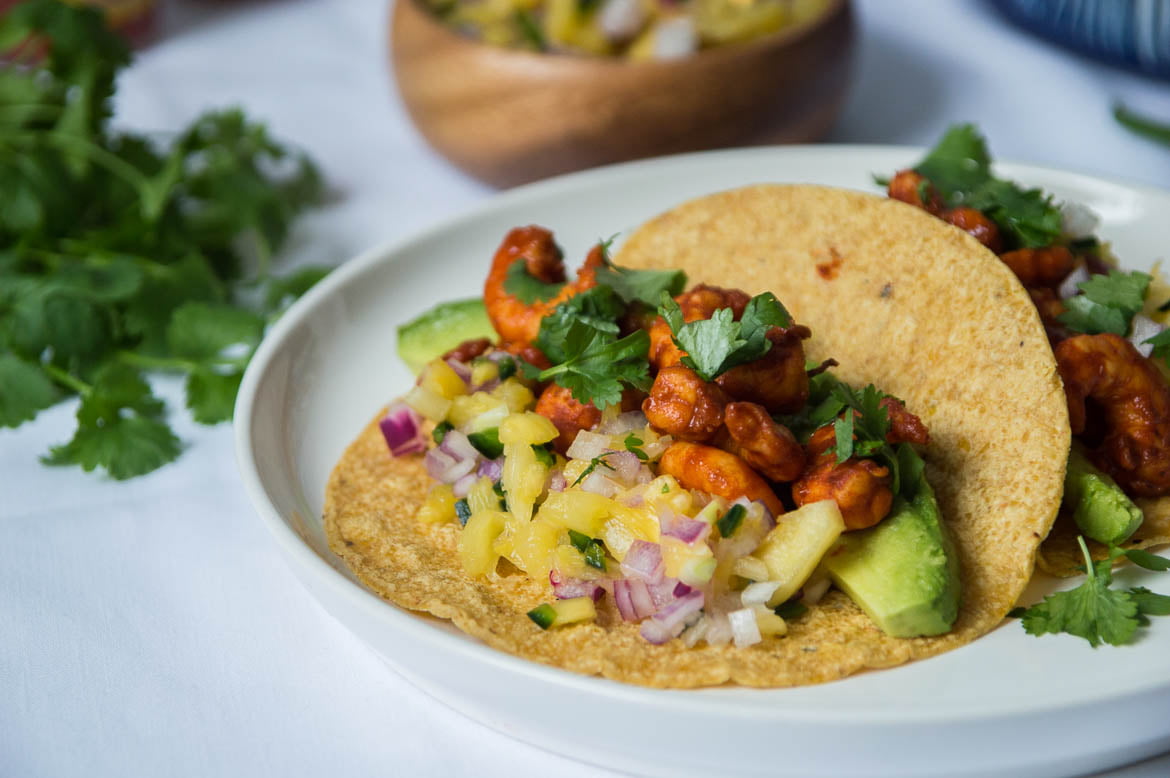 Recipe
Serves 2
PRAWNS
½ pound of (raw) prawns, shell and tail removed
1 tbsp of paprika
1 clove of garlic
juice of ½ orange
juice of 1 lime
freshly grounded pepper, salt
drizzle of oil for baking
SALSA
1 cup (½ pound) of pineapple cubes
½ – 1 jalapeño
1 small red onion
juice of ½ lime
cilantro
AND ALSO
4 soft corn Taiyari Tortillas
1 avocado
Cilantro for garnish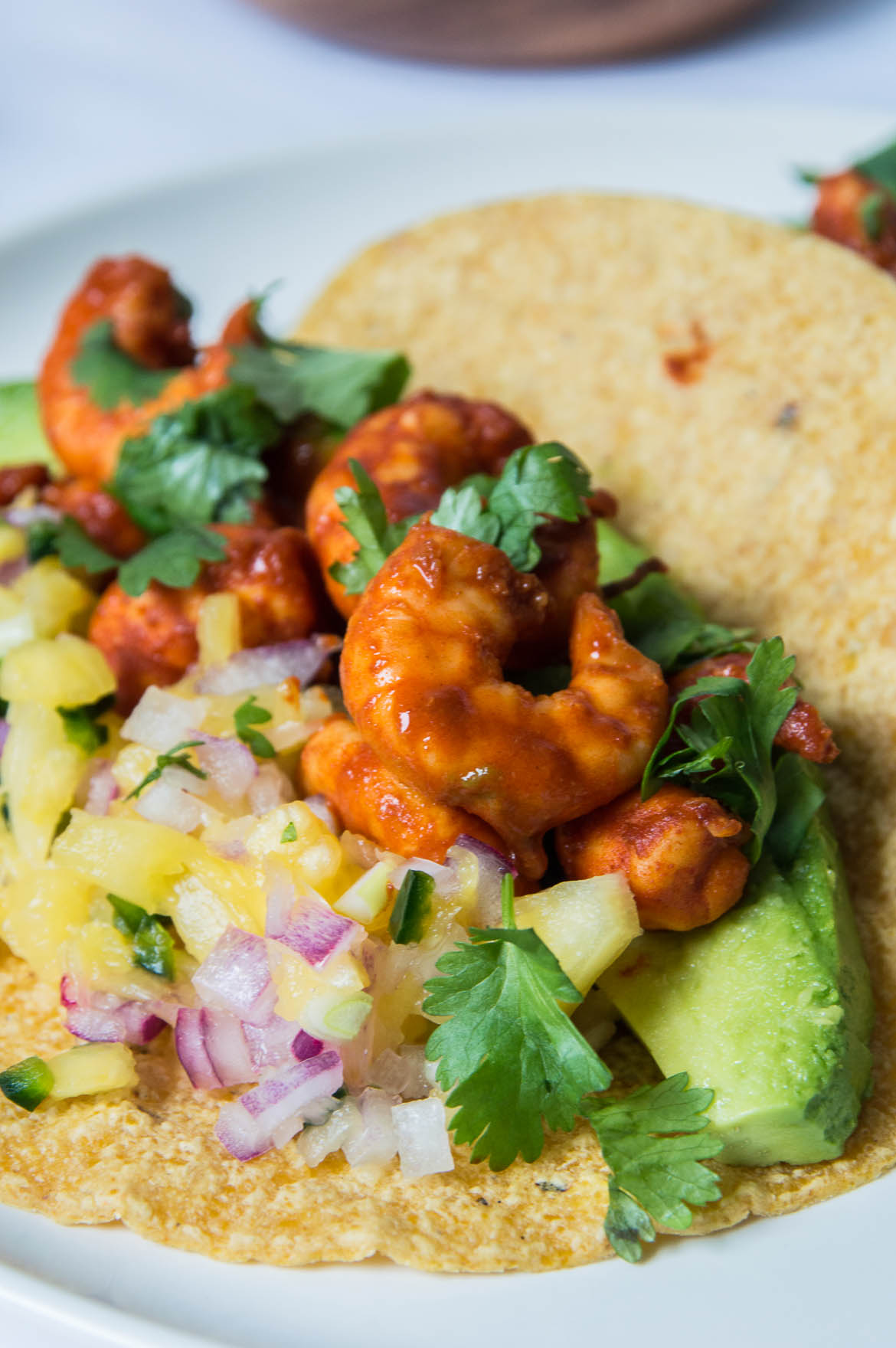 METHOD
Remove the veins from the prawns by cutting from head to tail on the back of the prawn and using the tip of a knife to lift out the vein. Mix the paprika with finely chopped garlic, the juice of the orange and lime, and a pinch of pepper and salt. Place the prawns in the marinade and let this sit in the fridge for at least one hour.
Meanwhile cut the pineapple, jalapeño and onion in very fine cubes. Mix this together with the lime juice and some cilantro. Heat up a drizzle of oil in a frying pan and add the prawns and their marinade. Stir fry this for 2-4 minutes on a high heat to thicken the marinade a bit.
Heat the tortillas on each side in a hot frying pan before serving. Serve the tacos with the prawns, pineapple jalapeño salsa, some slices of avocado and cilantro.
Enjoy!